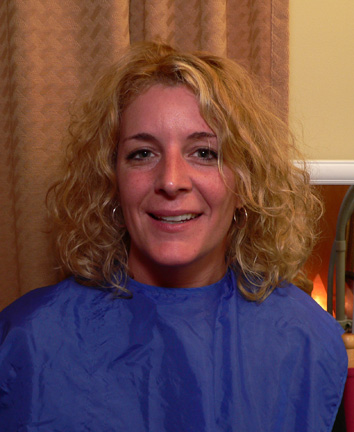 Before
Molly was wearing eyeliner, mascara, some bronzer and lipstick, at the end of a workday. We did not remove her eye makeup. She has Cool/Winter
skin tone.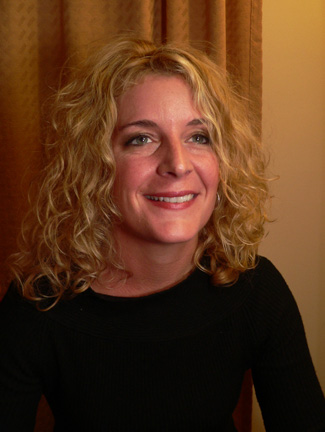 After
Molly with Mineralogie mineral foundation in Medium with Rasberry Wine blush, Peacock eyeshadow, minimal Black brow pencil, Dessert Rose lip liner plus lip gloss. Notice how the subtle use of one color eyeshadow brings out her beautiful blue-green eye color.
---
The models below are clients who do not normally wear any makeup except for special occasions. They were happy to discover that mineral foundation brushes on lightly and quickly and is virtually "invisible" on the skin, giving a natural glow without the heavy, cakey feeling of their previous foundation.